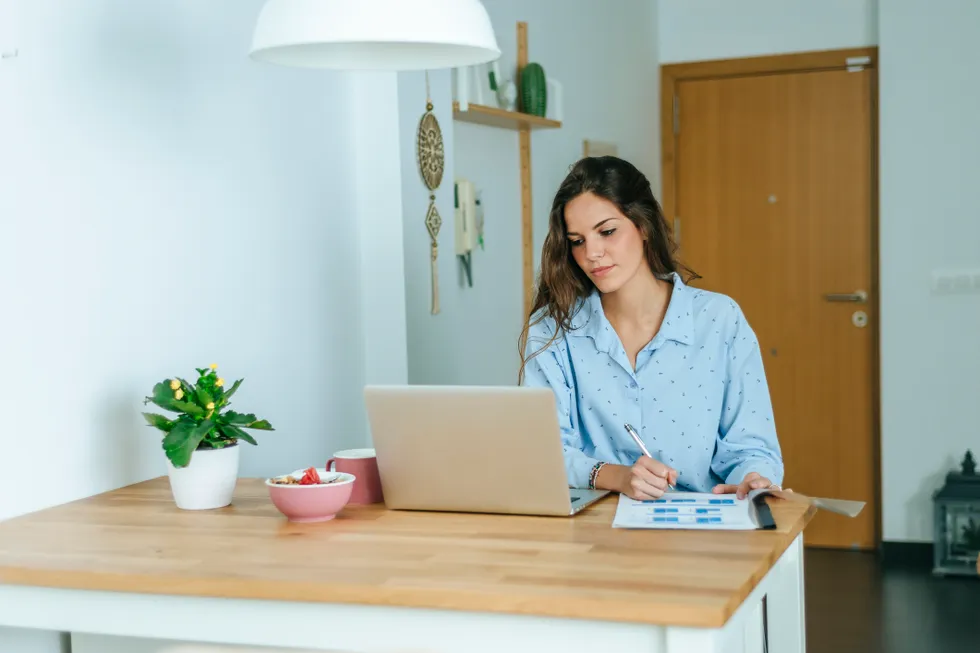 Does a microdose of the active ingredient in truffles really provide more focus & creativity?
Small dose of psychedelics
'Microdosing means taking a small dose of psychedelics to boost your productivity, creativity or personal growth. Because you only take a fraction of a normal dose, you will not experience any extreme 'trippy' effects or hallucinations. However, the effects on your creative output, intellectual capacity and general well-being can be significant.
Many people who have incorporated microdosing into their professional routine report overall better mood, higher awareness, greater focus, better workflow, and an increase in creativity and productivity," reports Microdose Pro, where I got my microdose package. You might understand why I got so curious. Because increased creativity, intellectual capacity and general well-being, well, who doesn't want that?
Don't get me wrong, I also find it quite exciting when I take my first dose. Hi, I'm just working. My normal recipe for enough focus and creativity is a cup of green tea and some nice music. A dose of truffles, which is forward – 'micro' – is a completely different story.
Silicon Valley
When I talk to a friend about the microdose experiment I started, she says she's heard of it before. And she's not alone. Where you were probably looked at with strange eyes a few years ago, there are more and more people who put it on a microdose. Where does that come from?
The phenomenon came over from Silicon Valley a few years ago, where eating a tiny bit of psychedelics is seen as a lifehack for the workplace.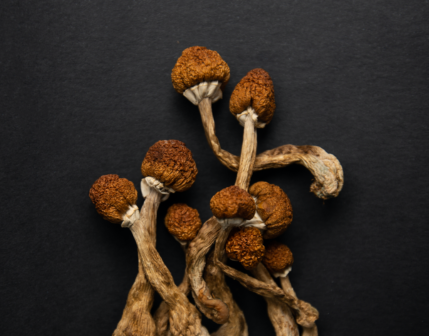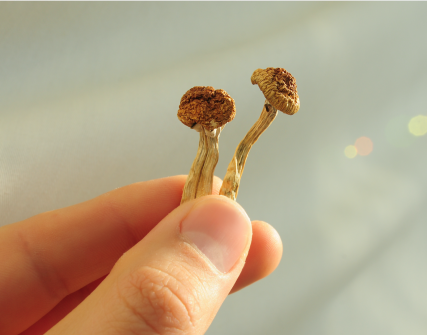 Fables or Facts?
Of course it sounds promising and I naturally want to see and then believe, but my journalistic background also demands that I delve deeper into the matter. Where do those beautiful claims come from? And have there actually been many studies on microdoses?
In the Netherlands, for example, a study was conducted not long ago by Leiden University. Researchers looked at what happened to the creativity of 38 participants who took a microdose of psilocybin. The participants were asked to perform two types of tasks involving creativity: associative, divergent thinking, such as in a brainstorming session, or inventing new ways to use a particular object.
The results? The participants scored higher after taking the microdose. No effect was observed in terms of improved mood. 'The exception was social perception, so how well can you recognize emotions on a person's face? Participants got better at this after using psilocybin,' ELLE.nl reports.
Good to know: in this study there was no control group without a microdose. A study followed in which a placebo group was used, and they also scored better on the tests after taking the placebo. "But does that mean it's all fake? It does not invalidate the findings of the investigation. Whether it is due to a chemical process or a link that is made in your head: the pill worked as you expected, you have objectively become better at what was asked of you,' a researcher reports to ELLE.nl.
New connections in the brain
On the other hand, researchers in California have shown that the compounds in truffles and magic mushrooms have the ability to reset parts of the brain in ways that go well beyond the effects of drugs. Brain scans of people who used substances such as psilocybin showed that parts of the brain that normally do not exchange information with each other suddenly communicate with each other.
Well, enough research on the one hand and not nearly enough research on the other, as far as I'm concerned. Anyway, my interest has been piqued.
My experience
After taking the first microdose, I tap the above part without a break, in a few minutes. My heart is also starting to beat a little faster. And after two hours I get as sick as, well, that green emoji on WhatsApp, so to speak. I don't really know where to look for it, I hesitate to hang over the toilet or just continue working. Working on becomes the choice and I breathe through the nausea for an hour. nice? Nope. But you probably already knew that.
At some point the nausea subsides, and I decide to continue working until 9 pm. That way I can enjoy the nice weather longer the next day. And I can do that without difficulty. My focus is huge and I tap tirelessly. Something that I normally can't do. But it's not completely flawless – here and there a spelling error creeps in, especially when I WhatsApp a friend in between – luckily – and I wonder if that's my brain that is a bit tired from that long work. The focus may be present, but I am no longer super sharp after working for quite a few hours.
The second dose – a few days later – is somewhat better. I think about the 'new connections' that may be made in my brain and how I might notice this, and work again effortlessly until 9 pm in the evening.
I do wonder if I'm 'borrowing' the focus. Just like with coffee and the well-known dip that people experience when there is suddenly no coffee, I wonder if it also works the same with psilocybin. And so I basically borrow focus from the day after. The next day it is 32 degrees and I cycle 45 minutes to the beach. I am tired. Because of the heat? Fixed. Because of the 45 minute bike ride with sweat on my back? Fixed. And by using the psilocybin? No idea.
Final verdict
My final verdict? If you have to work hard and don't have much focus for a while, then the microdose of psilocybin works fantastic in my opinion. There is therefore a chance that you will become nauseous, which in turn works less in your focus advantage.
Still, I will not replace my green tea in the morning with psilocybin. But I don't rule out the possibility that I will ingest such a microdose in the future. Because I still find it interesting. And especially the new patterns in the brain. And what this does in the long run. Above all, I hope science dives deeper into this subject and more information becomes available. So to be continued!