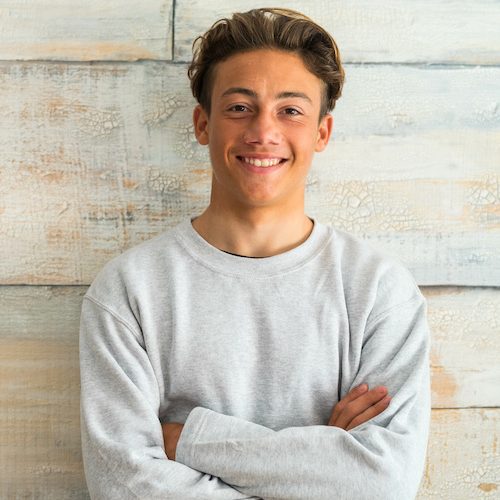 Microdosing is completely safe, 100% legal and therefore well suited to experiment with yourself. Nevertheless, we regularly receive questions about the best way to tackle this. That's why we share 10 tips with which you can be sure that you have the best (first) experience.
Thanks to microdosing, many of our customers experience more energy, can think more clearly and unlock greater problem-solving abilities. Others experience even more creativity and, for example, better concentration. We will help you experience that too.
10 Microdosing Tips
We share 10 tips for microdosing. These are tips that you can start with tomorrow. Moreover, it is only about tips and advice. You ultimately decide how you use it. All our products are completely legal in the Netherlands and completely safe to use. Even if you ignore all our tips, there is nothing to worry about.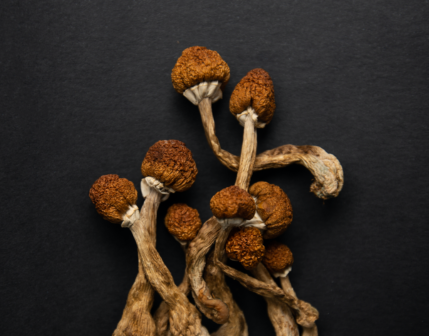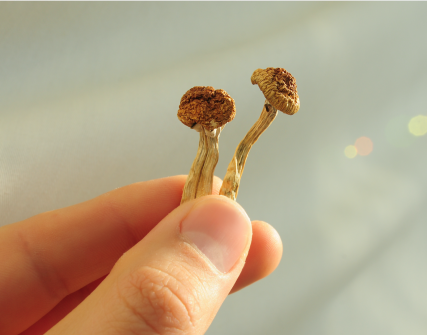 1. Know what you use: do research
Even with a completely safe product, you naturally want to know what you are using. Therefore, always research microdosing and the products you are going to use.
With us it's all about truffles. They are truffles, which are specially grown for microdosing. For example, read the frequently asked questions (FAQ) and immerse yourself in the product and how it works. Then you can be sure that you will not be faced with any surprises.
2. Choose the right time to start
Then make sure you start at the right time.
Such a good moment is a quiet moment for most people. So avoid suffering from headaches, (excessive) stress or other physical or mental complaints. In that case, you don't really know what effect the truffles will have on you. Moreover, it is not easy to determine how you react to it, because the reaction can also be related to underlying complaints.
Make sure you feel good about yourself, eat healthy and, for example, get enough exercise. That way you lay the foundation for the most neutral experience. In addition, it helps you to listen to your body and mind, to determine how you react to certain (micro) doses.
3. Prepare well
Then prepare well, despite the fact that it concerns a safe and legal microdose.
For example, make sure you drink enough water. And keep a few snacks handy? Then you prevent that you suddenly get hungry. In addition, the microdose (a little bit) could have an extra influence on an empty stomach. That's not what you want if you want to get it right the first time with our tips.
On the other hand, beware of snacks with too much sugar. Sugar can suppress the function of the central nervous system and can even affect memory and learning. So it's best to pack some healthy snacks and only take them when you get hungry.
4. Clear your calendar
Preferably keep an empty agenda, even if that is sometimes difficult. Despite the safe and low dose, you do not really know how your body and mind will react. Therefore, do not schedule an important meeting at the end of the day, if you want to try it in the afternoon.
If you have the luxury of planning a Friday off, for example, that's a good day to start. If you then have no obligations on Saturday and Sunday, you create complete freedom for yourself. And do you respond well to it? Then you have the weekend off to do fun things that you might not have time to do otherwise.
Some people like to turn off their computer, tablet and phone during their first microdosing. At least you know for sure that there will be no distractions, so that you can try and experience it yourself in peace.
5. Do not use other substances
It is important not to combine the truffles that you use for microdosing with other agents. For example, be careful with alcohol, just like with medicines and other substances that can affect the body and mind.
That has two reasons. First, you sometimes don't know what effect the combined substances can have. In addition, you want to listen carefully to your body, especially if you are using a microdose for the first time. This only works if you do not take any other active ingredients. Instead, you prefer to keep it as pure as possible. Then you know exactly what the effect of the truffle is.
6. Find a sitter for pets or children
Do you have pets or children and do you want a good first experience during microdosing with our tips? Then make sure you arrange a babysitter for them. Ask the neighbors to babysit the dog or cat. For example, ask your parents or someone else from the street to babysit the children.
It's again a way to avoid any distractions, as well as other tasks that can be important. Kids and pets alike can't wait to try microdosing for you. Therefore, rather make sure that they are in good hands before you start.
7. Be careful
Although it is a small and safe dose that is 100% legal, you prefer to handle it with care. Therefore, pay close attention to the quality of the truffles you order. At Go Microdose we always go for the best quality, which you can fully rely on.
Always keep the truffles in the refrigerator from the moment you receive them. And don't you use everything the first time? Then put the rest back in the fridge as soon as possible. This prevents the quality from deteriorating, after which the use becomes more dangerous.
8. Make the taste pleasant
Some do not like the taste of truffles. That can happen, and it is not a problem. We share practical tips, including ways to make it tastier for yourself.
The truffles taste a bit like an overcooked squid to some. The taste can easily linger. Add something else delicious with which you can counteract the especially bitter taste a bit. Or add a little bit of sugar. Be careful with that, because of the previously discussed effects of sugar in tip 3.
9. Listen to your body and feelings
Everyone reacts differently to microdoses. It is completely safe and also 100% legal. However, your response may be different from someone else's. Listen carefully to your body and your feelings, from the moment you take the truffles. Only in that way will you discover how you react to it. And whether the truffles have the desired effect.
Even if you have been microdosing before, it is important to continue to listen carefully to your body. Only in this way will you discover what is the ideal amount for you or where the limit lies for you.
10. Build up slowly
Always build up the microdosing slowly, to discover for yourself where your sweet spot is. Every time you notice that it has just not enough effect, it is a good idea to take a little more next time. This way you build it up step by step to a point that you find comfortable. It's the best way to discover what makes you feel good.
And would you go over it for yourself? Then nothing is wrong. It can happen, and is still perfectly safe. In that respect, you can experiment with microdosing without any worries.
Microdosing with the best tips
Use the above tips to make your (first) experience with microdosing as pleasant as possible. And do you want to do that extra safely? Then ask someone else to be with you when you use it for the first time. If the other person remains sober, he or she can keep an eye on whether everything is going well for you.
Incidentally, with micro doses you use a harmless amount. The microdose is completely safe, so that's nothing to worry about. The above tips apply to give you an extra safe feeling, if you find it a bit exciting.
Contact
Do you have questions about GO Microdose or its use? You will probably find your answer in the frequently asked questions (FAQ). Do you have another question? Please contact us (CONTACT).